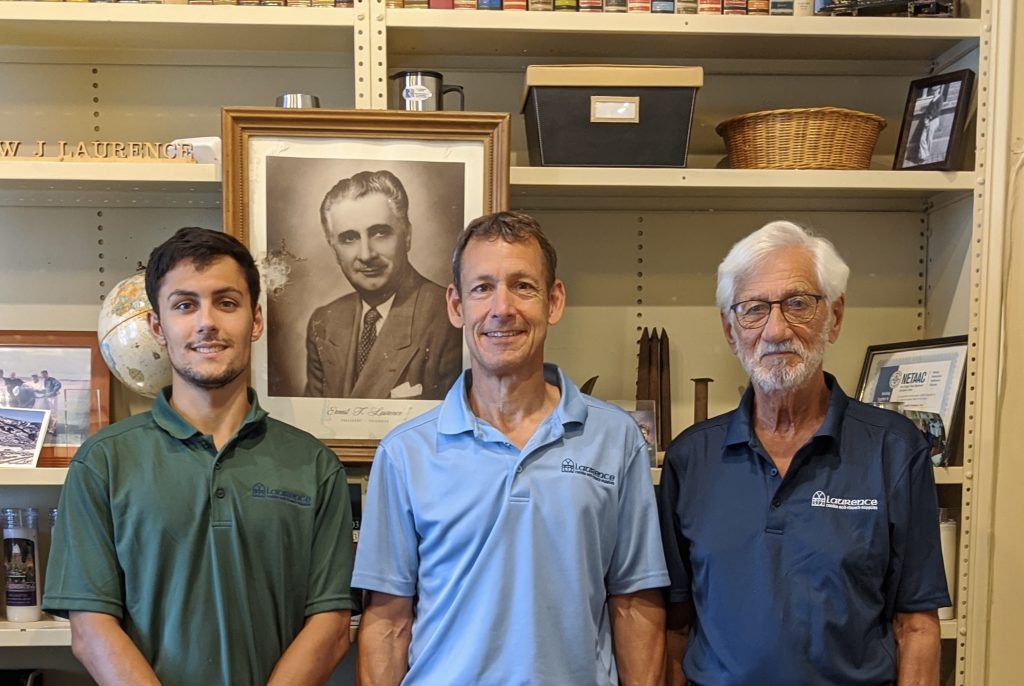 Four Generations of Service Excellence
Laurence Church Supplies (AKA Egan Church Supplies and Ryan Church Supplies) is one of the most respected full-service suppliers of religious goods in New England, serving churches of all faiths. Our friendly staff will work with you to get the highest quality products at the most reasonable cost.  We routinely work with office administrators, as well as clergy, deacons, religious education directors, and other church staff to find the right product for your needs. We offer online and phone ordering, and regular deliveries of frequently used items such as Altar bread, wine and candles. We deliver to churches in the Northeast area, and promptly ship nationwide.
Laurence Church Supply Company, four generations spanning 80 years, has dedicated itself to providing courteous and prompt service for churches with a wide range of religious goods.  Located in the old historic New England town of Millbury, Massachusetts, the Laurence family has been manufacturing church candles that continue to satisfy many of their initial clients to this day. In 1943, Ernest F. Laurence founded Laurence Candle Company in Northborough, MA to manufacture devotional candles for Catholic Churches. The candle company flourished, operated by six of Ernest's sons, and transitioned in 1973 to his son James Laurence under whom the company continued to expand. This growth was achieved in part by selling to church goods distributors across the northeast, cultivating and developing robust relationships. We are now firmly established into the fourth generation of this family business under the guidance of Andrew Laurence.
Thomas P Egan was the founder of Egan Church Supplies from Somerset, Massachusetts and was a distributor of Laurence candles and eventually Laurence acquired back in 2004.  Peter and Maria Ryan were the founders of Ryan Church Supplies from Spring Lake NJ which Laurence acquired in 2018 after many years of their loyalty selling Laurence candles. Pete Ryan remains actively engaged in sales servicing his cherished customers. The acquisition of these two prominent Northeast distributors morphed into Laurence Candle & Church Supplies Co. Inc.
Laurence Candle Company was originally in Northborough from 1943-2003. In 1973, a fire burned the company to the ground and James Laurence rebuilt the manufacturing company from the ground up. A store named Country Candle was started and Joan Laurence took over to build a successful operation. In 2004, the company moved to Millbury to a more efficient operation and where we are presently located. Our 26,000 sq ft Millbury Ma location has a 3,000 sq ft store front as well as
candle manufacturing and distribution of church supplies.